the girl
fashion. monochrome. cats. horror. coffee. girls. street fashion. macabre. poetry. princesses. 1950s. conditional maniac. professional hellraiser.
-------------------------------------
Zara / 17 / Indonesia
-------------------------------------


connect
friends

blogrolls

Wednesday, May 1, 2013, 8:07 PM
x-ray vision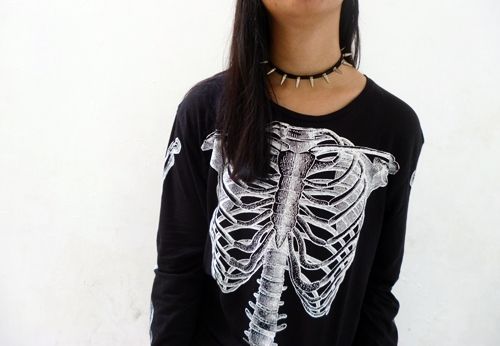 wellborn skeleton shirt // gifted faux boy london snapback // DIY spiked choker


Does this even count as an outfit?
Another skeleton print article of clothing! Can you tell I have a bone fetish? Is this blog living up to its name?
If you're following me on Instagram you've probably seen this shirt because I've been spending the last two weeks basically living in it. I even wore it to the beach and had people cringing at me. Also it would be nice to have garter tights to wear with this shirt (hint hint) because school's out and I've been living in my room for two weeks and you're expecting me to wear pants?? Man why is it considered unacceptable to not wear pants in public because heck it's comfy and practical and all (but I still wouldn't do it because the sight of my bare thighs could leave people dying in shock)
Have a nice day, stay inside your pants.

Labels: fashion, outfit post




0 comments

Wednesday, April 24, 2013, 5:04 PM

mini closet cleanout!

Hi everyone! So it's been a month since the last time I posted on here but now that school is done I have MONTHS to blog! So some people has been asking me to do a garage sale but in fact I barely have enough clothes to wear myself but recently I did some closet cleaning and found certain things that I never/no longer wear....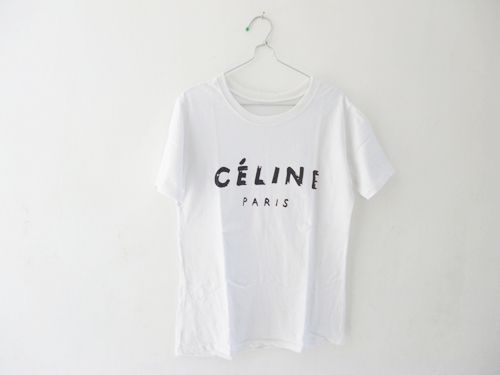 FAUX CÉLINE T-SHIRT

ON HOLD


Worn about twice, no stains, fits M-L
Too big on me at the bust, what's new?
IDR 80.000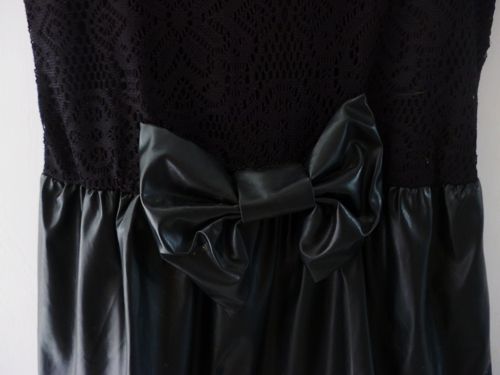 LACE & LEATHER DRESS
Never worn, fits S-M, cut off the sleeves and left it unhemmed.
My sister bought this for me because she has the fashion sense of a blueberry muffin.
IDR 80.000




BLACK COTTON DRESS
Never worn, cut off the drawstring at the waist.
Fits S-M, has elastic waist and hem is slightly longer in the back.
The Korean model looked so good in this dress that I had to buy it only to find out that the drawstring and elastic combined was trying to cut my body in half.
IDR 60.000




GREY LIGHT COAT
Worn a few times, made from thick jersey fabric and flares enough to wear over dresses.
Seriously I was dumb enought to buy a coat when I live in a hellhole that is Surabaya.
IDR 100.000




NAVY BLAZER
Worn twice, slightly oversized fit.
Bought back in the days when I actually wore colors.
IDR 100.000




FLORAL DENIM SHIRT
My lucky shirt! I will tell you the memories that come with this shirt if you buy it.
Worn only on special occassions (about 3 times), missing a pearl button.
IDR 70.000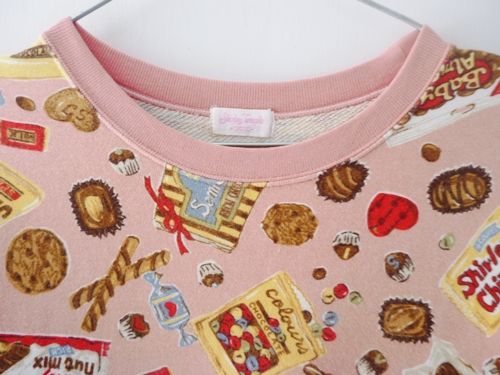 SHIRLEY TEMPLE DRESS/TOP
Please note that this is a children's dress that I intended to wear as a top!

Hits mid-crotch when worn, fits rather small bust and made from high quality thick jersey fabric.


I really love the print but sadly it doesn't match anything from my wardrobe.

IDR 70.000


Shipping cost is not included but if you live in Surabaya we can totally work things out!
If you're interested in any of the item you can email me at skeletale [at] yahoo [dot] com or text me on LINE: skeletale. Happy shopping!

Labels: fashion, life, personal




0 comments

Friday, March 29, 2013, 1:55 PM

too fast to live


thrifted dress // magnolia jacket // belle of the brawl oxfords // lost mannequin backpack


Constantly torn between wanting to dress incredibly chic or incredibly punk so I settled on incredibly trashy. Outfit posted as an entry for LocalBrand.co.id's Blogger Competition.

Labels: fashion, outfit post




6 comments

Sunday, March 10, 2013, 9:21 PM

fibula / tibia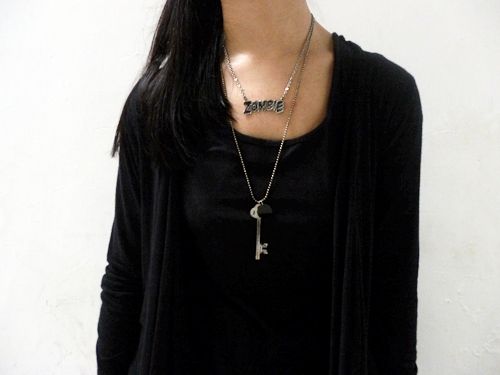 COOL dress // colorbox cardigan // offbrand accessories and tights // adorable projects wedges




Alternate post title: I Would Post Twice A Week If I Wasn't A High School Senior.
Can't believe it's March already! February was like only two weeks long. This means I'm leaving high school in 3 months.... time sprints. At this point I can't wait to finish school and stuff but at the same time going to college terrifies me. The idea of moving from something so sheltering feels super overwhelming. Also thinking about college is so stressful when there's no careers to pursue in online shopping and complaining.

On a lighter note, I found several skeleton print items to wear and this is one of my favorite! This blog totally lives up to its name.
I'm so obsessed with human anatomy especially the skeleton and what's a better way to show everyone you like something other than wearing it on your sleeve (quite literally)? The thigh highs were originally a pair of cheap tights from eBay. I really like the nearly realistic bone print. If I can't get thin thighs then I'll just go SKELETAL. Who's boss now, Kate Moss? But the tights were REALLY SHORT like, the crotch ends just above my knees. There's no way in hell I could wear that! I decided to turn them into socks instead and many snips later here they are in all their glory.

Would you wear skeleton print tights? Not in Halloween?

Labels: fashion, life, outfit post, personal




1 comments

Thursday, February 28, 2013, 4:41 PM

Hellz Bellz x Belle Of The Brawl Oxford Platforms Review!
GUYS. After months of clicking "add to cart" and closing the tab afterwards I finally decided to actually go to the check out page and PURCHASE the shoes. Oh God have I told you it felt so fulfilling??? I've been wanting these shoes for months (I even wrote about it here)and after I gave up waiting them to go on sale I bit the bullet and bought them anyway!!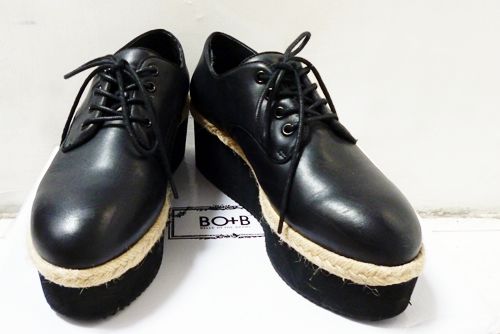 These shoes are from Hellz Bellz but I got them from Dolls Kill because they were on sale from $188 to $70 to $49 and I used my 20% off coupon code so the final sale was $42!!! I wonder if it's because nobody wanted them..... such a shame because they're GORGEOUS. 4-days delivery didn't quite live up to it's name since I got my package about a week since I ordered them but the worries evaporated right away when I received them in the mail!



The platforms are almost 8 cm tall and are made of dense foam. It's slightly heavy and stompy but it totally fits my general shoe criteria that is if someone is scared they might get injured by my shoes then I am doing it right. I wore them all day during my yearbook shoot and they're super comfy! The shoes are real leather and I hope this will last for years to come.... if I haven't grown out of it.




Close up of the laces.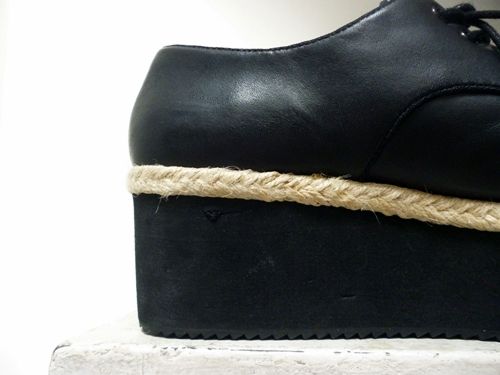 There are two minor dents on the soles, they're not very noticeable but they're there. The website said nothing about this so I guess it's a factory defect? I wonder if that's the reason they're nearly 70% off...




Me wearing the shoes. Obviously can't be bothered to put on socks.


What do you think about my shoes? Would you wear platform oxfords?


Labels: fashion, purchase, review




2 comments

Older Post // Newer Post